THANKS TO EVERYONE WHO SENT IN RESPONSES
It was really encouraging to see all the responses that were sent opposing the Truckee Donner Land Trust application to Nevada County to lower Van Norden Dam and permanently drain the lake and wetlands. Congratulations to all you lake and wetland lovers. Nevada County is requiring TDLT to submit a full EIR to justify their project to drain the lake and wetlands. Stay tuned for the upcoming CEQA process.
CLICK HERE TO READ OUR IN DEPTH REPORT ON THE APPLICATION
CLICK HERE TO SEND YOUR COMMENTS TO NEVADA COUNTY
WELCOME BACK VAN NORDEN LAKE FOR ANOTHER YEAR
---

Welcome to the Save Van Norden Lake website. This site is dedicated to preserving the beautiful Van Norden Lake and its surrounding wetlands situated in the Donner Summit Valley. There is a real possibility that in the next year the lake and wetlands will be drained by 96% of its current size, effectively removing the biodiversity and scenic beauty of this precious resource in the Summit Valley.
This site is meant to serve as a resource for general information about the Donner Summit Valley and some of the history of the valley and the lake specifically. The information presented here was gathered from public records and personal research by the organizers of the site, George Lamson and Bill Oudegeest. It is being made freely available to anyone interested
in learning more about the valley.

It is also the intention of this site to offer an alternative plan for the reconfiguration of the lake that will avoid the significant loss of lake and wetlands. We call the plan the "Smaller Lake Solution" and we feel it is a viable plan to preserve the lake and wetlands. Please examine the plan for yourself at this site. The goal of this site is to generate public support for the preservation of the lake and wetlands by adopting the Two Lake Solution.
Please refer to the Van Norden Log for timely information about the lake and subscribe to email notifications to stay up to date on the latest developments.
10/27/15 UPDATE – The Great Donner Summit Jewel Heist
See our post on the heist of our Donner Summit Jewel with the draining of Van Norden Lake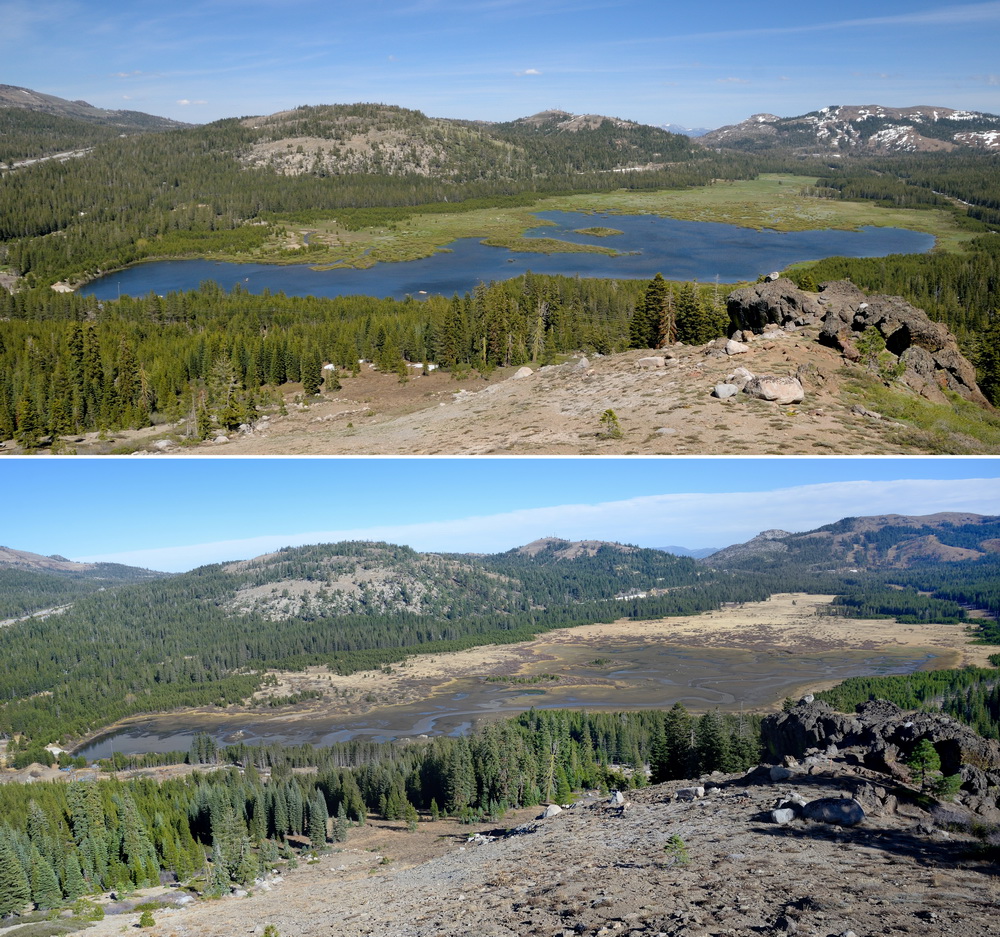 A PREVIEW OF WHAT COULD HAPPEN PERMANENTLY
WHAT WE COULD ALL LOSE