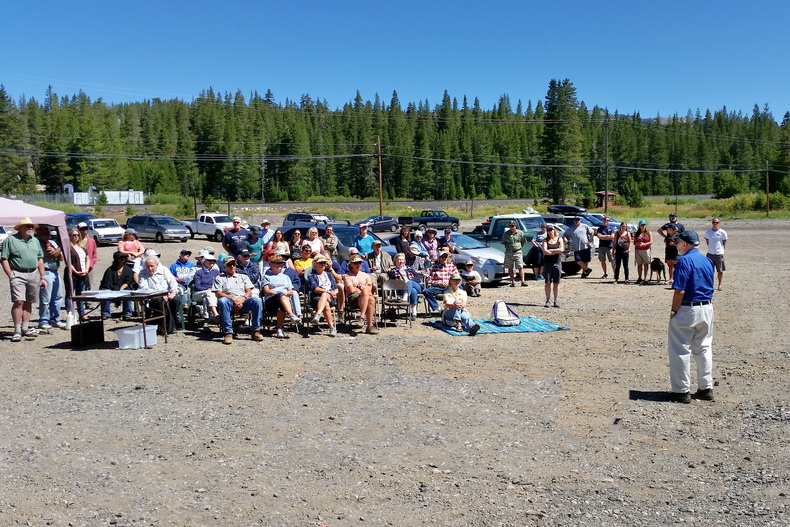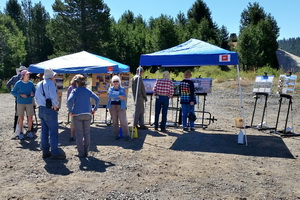 July 25th was one of those spectacular summer days at Van Norden Lake that is what our celebration was all about. Not too hot, not too cool, bright blue skies, wildlife aplenty and a dedicated group of lake lovers made it a wonderful day. We would like to sincerely thank Dr. Charles Goldman for an excellent address in which his expertise and vast experience in conservation efforts inspired everyone and made us realize just how important high elevation lakes like Van Norden Lake are. As always it was also great to hear some of the history and lore of the lake from Norm Sayler. It was especially good to see many folks go out and explore the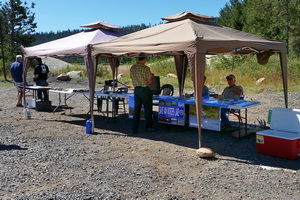 valley either on their own or under the expert guidance of Dr. John Cobourn.
Our purpose in putting on the Van Norden Lake Day event was to raise everyone's appreciation of the lake and wetlands and it was clear that was accomplished. It is always so gratifying to us when someone comes by to excitedly tell us how they never knew how truly spectacular the lake, wetlands and meadow are and how much they enjoyed it. It really rejuvenates our resolve to do everything we can to preserve this precious natural resource not only for today, but for future generations.
Thanks to everyone who made this a great event!