Kellogg's Lewisia are blooming
There are many unique features of the Donner Summit area, but probably one of the most unique is the small plant that only grows here and a few other places in the Sierras, the Kellogg's Lewisia. This hearty plant grows in the rocky glacial soil of the Palisade Creek area of the summit, down along Kidd Lakes Rd on the way out to Kidd Lakes. Luckily there is a marker that has been placed on the south side of the road that marks the area where these rare gems grow. If you keep and eye out right after you drive over Palisade Creek, you should be able to find the marker (also see map below).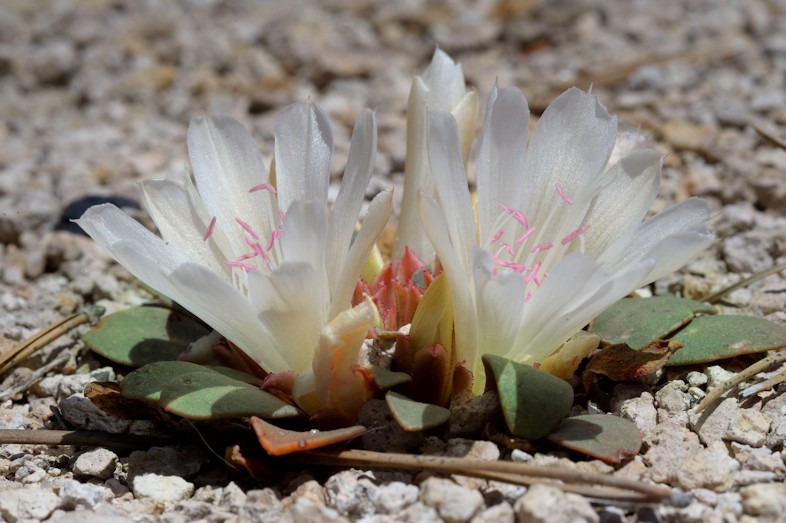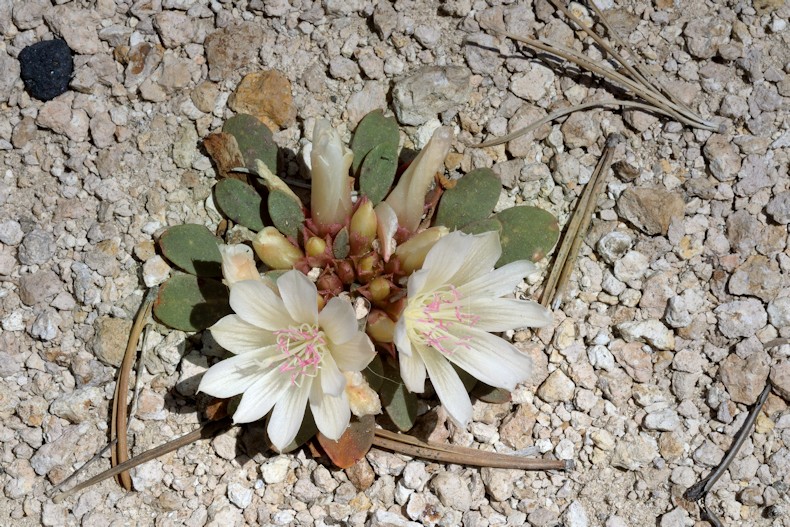 These elusive plants only appear above ground for about a month and a half at the beginning of ever summer. The multi-lobed succulent leaves thrust up through the gritty soil and each plant usually has 2-3 beautiful pinkish white flowers. The flowering process only lasts about 2 weeks and for this year that period is going on right now. So if you haven't seen these little beauties before, get out there and take a look, and while you're out there take a walk over to the other side of the road to see the Emigrant Trail marker.